Friday night was the monthly Midnites for Maniacs screening.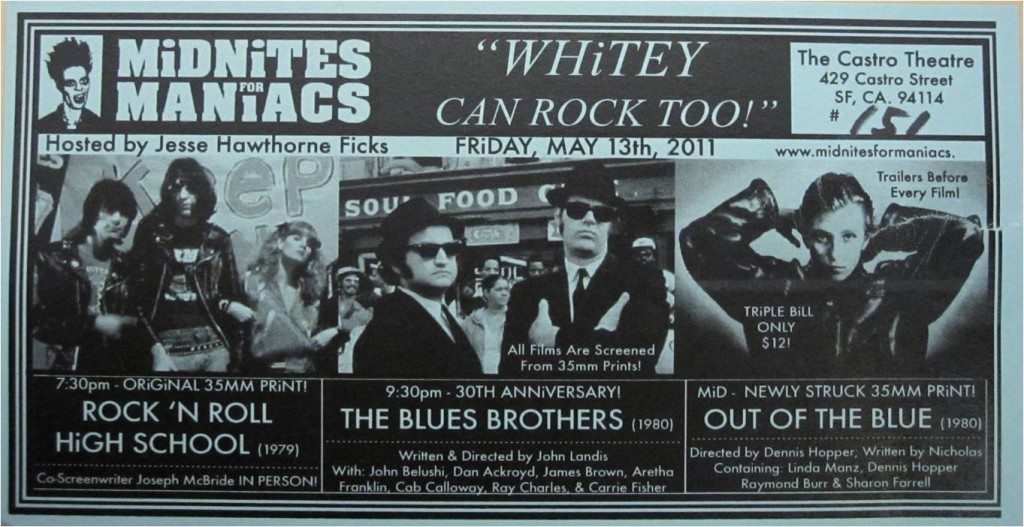 In case you aren't lucky enough to live in San Francisco, or if you live here but are just too foolish and/or lazy to attend, M4M is Jesse Hawthorn Ficks' triple feature event held at the Castro. Three films (usually from the 80s or thereabouts) on a set theme in (generally) progressive order of popularity, from well-loved to hardly seen.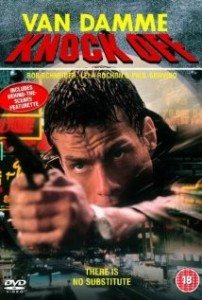 This month, Jesse put together a "No Pain, No Gain" program of Bring it On, Hairspray (the John Waters original), and Kickboxer.
What made this particular event extraordinary however, was the intro to Kickboxer. The audience was treated to an outstanding collection of EIGHTEEN Jean-Claude Van Damme trailers. There was everything from the early-days Bloodsport to the dreadful-looking The Quest to the Kaufmanesque JCVD.
And then we watched Kickboxer.
Now, I'm no big fan of the Muscles from Brussles, but one must give credit where it's due: in this case to Jesse Hawthorne Ficks. Eighteen JCVD trailers! And each one of them started with, "Jean Claude Van Damme, like you've never seen him before, in…"
Seriously.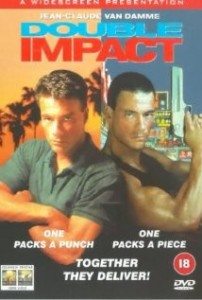 Of the lot, my favorites were Double Impact, where Van Damme plays his own twin brother, and Knock Off, a Tsui Hark picture where our hero plays a C.I.A. enlisted fashion designer. Maybe I'll have to do my own double feature…
Of course, let's not forget Hard Target, which features Wilford Brimley as a horse-riding Cajun with what is possibly the worst fake-accident ever recorded.
So here's to Jesse and Midnites to Maniacs. Long may he reign.