Who's got time to read about movies in this, our mad future-world of robot slaves and humans on the moon and fish teleportation? One if not two thousand words on a single subject? That way lies madness.
So here for you now I present the year in movies in easily digestible haiku form. Nowhere else on the interwebs will you find such convenience! These movie reviews are so short your dog could read them, yet so incisive you could use them to chisel a fifth head into Mt. Rushmore. Read them on the site, tweet them into the æther, or write them on the backs of your coworkers' necks. You can take them anywhere!
Mind you, these haiku don't cover every 2015 release. They are limited to (most of) the movies I saw. Also of note, they do not adhere to the old 5-7-5 syllable scheme, because, as no doubt you are aware, Japanese haiku are not measured in syllables, they are measured in on, 17 of them. On do not correspond to syllables. Translators of Japanese haiku find they usually wind up at about 12 syllables in English.
So let's just assume these have been translated from the ancient Japanese masters. Blame any unsatisfying ones on my poor translation skills. One haiku per movie, except in the case of Fury Road. Why? Because Fury Road!
Amy
An ethereal voice
cries for help;
nobody listens.
Anomalisa
Two puppets screwing
in a world full of
Noonans.
Avengers: Age of Ultron
Will the universe
be saved from evil?
find out next time.
The Babadook
Dear sweet boy,
let me read you a book—
dead dog.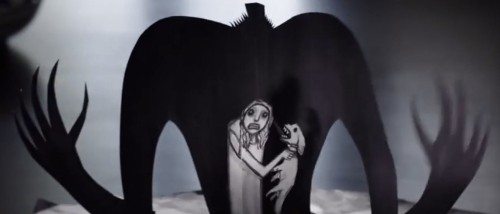 Beasts of No Nation
Orphaned boy
finds a new father—
war.
Bone Tomahawk
Doing the splits
never looked less fun—
troglodytes.
Can't Stand Losing You: Surviving The Police
Naked girls
and a guitar on the bed;
call it rock and roll.
Carol
Love overheard—
never trust a man selling
notions.
Chappie
Robot child
fights MOOSE;
dies.
Citizenfour
Not for money
this exposing of lies;
goodbye, America.
Cobain: Montage of Heck
Boy mistakes fame
for love—
suicide.
Cop Car
Bleeding man
tied up in the trunk
needs a friend.
Creed
Young man helps
the old man climb the steps
one last time.
The Diary of A Teenage Girl
Sex with mom's boyfriend
is one way
to grow up fast.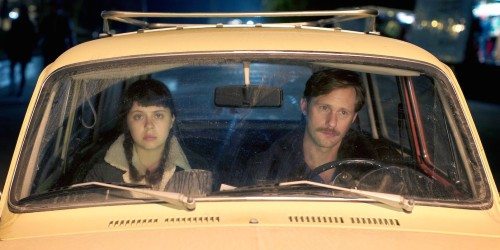 Dope
Criminal business
sends nerd to college;
what the fuck?
The Duke of Burgundy
Roomful of dummies—
the sad naked ladies
play games like bugs.
The End of The Tour
Be careful
whose career
you wish for.
Everest
The highest mountain—
because it's there,
you will die.
Ex Machina
Never mind
the Turing test—
dance, robot girl, dance!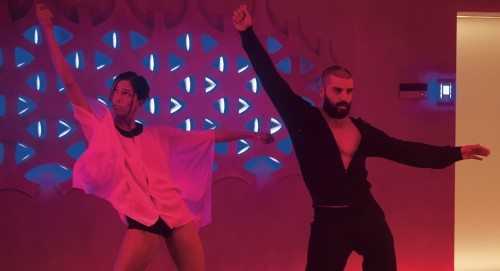 Experimenter
We do
what we're told
to do.
The Forbidden Room
Aswang bananas
warn the amnesiac flower girl
of backward footfalls.
The Gift
Bully gets
his comeuppance?
fantasy film.
Going Clear: Scientology and The Prison of Belief
Trapped in a closet,
forever,
with Tom Cruise.
The Hateful Eight
Drink the coffee
or don't drink the coffee;
either way, you're dead.
Hitchcock/Truffaut
Two men,
one translator—
movies.
Hits
Hipsters swarm,
daughter seethes—
the racist's pothole.
Inside Out
The blue road
to happiness—
Bing Bong!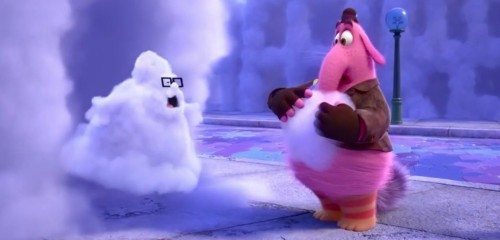 It Follows
Make love
and die—
welcome to adulthood.
Jurassic World
Which one
of these dinosaurs
ate the script?
Kill Me Three Times
Dumb people with guns
again?
kill me first.
Lost Soul: The Doomed Journey of Stanley's Dr. Moreau
Man wearing dog mask
returns to the scene of
the crime.
Love & Mercy
Genius hides
inside his own head—
finds orchestra.
Mad Max: Fury Road
Beautiful mothers
in the belly of a war rig—
the blood bag speaks.
Witness me!
I ride to Valhalla,
shiny and chrome.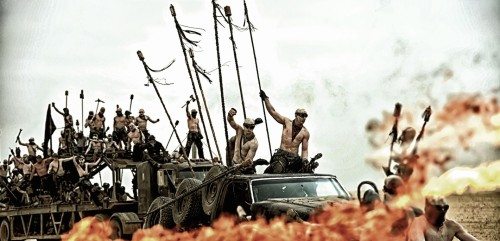 Maps To The Stars
Children eat
their movie star parents;
bad babysitter.
The Martian
Lost on Mars,
how will he survive?
poo potatoes.
Mission: Impossible – Rogue Nation
Rogue on the run,
caught at last?
don't hold your breath.
The Overnight
Below the LA sky
a tiny dick
bounces.
A Pigeon Sat on A Branch Reflecting on Existence
Fireblown horns
on a copper wheel—
nightmare.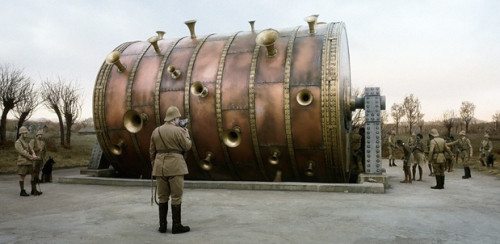 Predestination
The snake of life
ever eating its tail—
are you my mommy?
Reality
The itchy man
wearing a rat costume
isn't the weird part.
Red Army
Little boy skates fast,
but may never escape
mother Russia.
Results
If
fear excuses surrender,
what next?
The Revenant
Severed fingers
bloody in the snow;
the river runs on.
Salt of The Earth
From the bleak
to the beautiful
in black and white.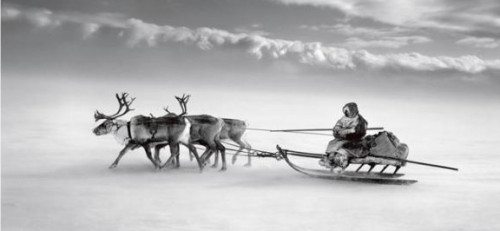 The Salvation
The old west
is no place for
a Dane.
Shaun The Sheep Movie
A sheep's buzzcut
on every celebrity head—
amnesiac farmer.
Sicario
Old friend
stops by for dinner—
doesn't eat.
Slow West
Love is like
a bullet shot blind
in your heart.
Spectre
Madman pokes
the sad man;
pretty girl cries.
Star Wars: The Force Awakens
Masked cry-baby
builds planet-destroyer;
third time's the charm?
That Guy Dick Miller
Walter Paisley—
everywhere you turn,
there he is.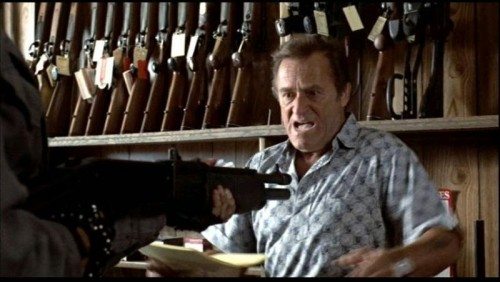 Tomorrowland
Beyond the wheat field
looms a shining objectivist
yawn.
Too Late
A life unspools
on the silver screen—
five reels.
The Tribe
Exploitation flick
with a gimmick?
I can't hear you.
Turbo Kid
Reborn in the
robot graveyard;
gnomestick!
Welcome To Me
Rich loon
rides a television swan—
bad idea.
What We Do In The Shadows
Taunting werewolves
is one thing,
but please don't eat Stu.
While We're Young
Each in their own way
every generation is
full of shit.