Bad movies get a bad rap. It's said they're incompetent, meaningless, embarassing, written in a day by a lone monkey on a single typewriter, directed by escaped mental patients, acted by cardboard cut-outs or giant slabs of ham, edited in the dark with meat cleavers, and so soul-rapingly moronic you're measurably dumber for having watched them. And they are. But that's not a bad thing! In fact, the very worst movies ever made are no less compelling than the very best movies ever made, usually for the same reason: there's nothing more fascinating than watching the work of a creator committed to their art.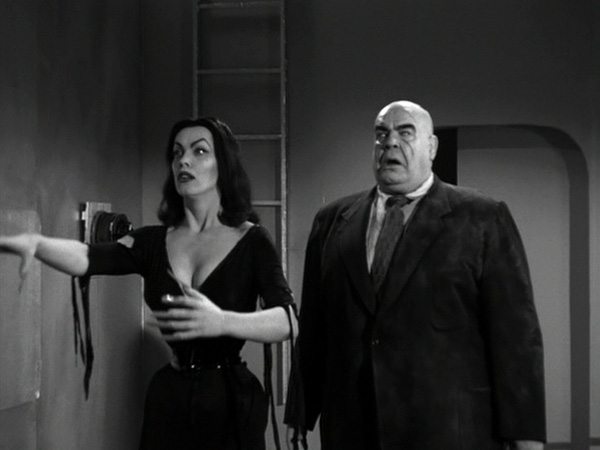 Take for example what has long been cited as the worst movie ever made, Ed Wood's masterpiece, Plan 9 From Outer Space . Truly, it is epic in its awfulness. You could not possibly think of a traditionally positive thing to say about it. It features every element of filmmaking gone horribly, disasterously wrong. If you look up "train wreck" in the dictionary you won't find a picture of a wrecked train, you'll find a still from Plan 9. It was released to widespread indifference in 1959. Yet fifty-three years later it's still being talked about. How many movies from '59 can claim that? Tim Burton's best movie is Ed Wood, with an inspired Johnny Depp playing Plan 9's director. It's continuously mentioned in pop-culture. It is, in a word, beloved. All because Plan 9 is absolutely gripping. You can't tear your eyes away from it. It starts off at zero degrees Kelvin on the stupid scale, then dives down into the infinite mythical abyss below.
The thing is, Plan 9 is the vision of one artist, Ed Wood, just like Dr. Strangelove is the vision of Stanley Kubrick. One's a sublime work of ballsy comedy genius, the other is rather the opposite, but in both cases you're watching a director do everything in his power to show you something amazing. That one happens to show you something that is, essentially, the opposite of amazing makes it no less appealing. Extremes are fascinating.
Now owing to Plan 9's gripping nature, many would claim that it's not the worst movie ever made. They might mention Manos: Hands of Fate, or The Mole People, or anything directed by Kevin Costner. They would do this to prove that really bad movies aren't amusingly bad, they're just bad bad. But such proofs backfire. The worse the movie is, be it Empire of The Ants, Attack of The Crab Monsters, or Zardoz, the more entertaining it is.
Go watch Zardoz. See? How can one not be instantly enthralled by a movie that opens with a untethered, disembodied face telling the story of a giant, flying stone head named Zardoz who spits out guns to an exceptionally hairy Sean Connery and his band of mighty warriors? No human can look away from such a sight. Zardoz was written and directed by John Boorman as the follow-up to his considerably more successful and esteemed movie Deliverance. Clearly, in Zardoz, he had a vision, and nothing was going to stop him from showing it to us. Could we possibly ask anything more of a filmmaker?
It's easy to forget the wonder of the awful because so many movies are merely not any good. The bulk of movies fall into this category. They try, or maybe they don't try, they're made by committee, by the machine, all they want is your money, not your brain, they include special-effects blockbusters, too-charming indies, dull comedies, Oscar winners and Oscar wanna-bes, they're everywhere and they mean nothing. These aren't bad movies, they're something much, much worse. Let's call them "wallpaper movies." Sure, some of them look nice enough, but who cares? They'll fade fast and you'll paste up something new. Look at the last three winners of the Best Picture Oscar: The Artist, The King's Speech, and The Hurt Locker. Can you imagine anyone even remembering these movies exist five years from now, let alone wanting to watch them? I had to look up that list just now because I'd already forgotten what won. Yet none of them are especially bad. They're well-made, they're competent, they're professional, they're…they're…ummm…
Sorry, what? I fell asleep for a minute there. Like I was saying, the movies we remember are Battlefield Earth, in which John Travolta, dressed up as a futuristic Rastafarian, cackles maniacally after literally every line of dialogue, where literally every shot is tilted at a crazy angle, which rumor has it was written and directed by the exhumed corpse of L. Ron Hubbard himself. We remember Deep Blue Sea existing as 90 minutes of padding around 45 of the greatest seconds in the history of cinema. We remember all three hours of Costner's The Postman because every scene is the worst scene in the world, and every scene following that scene is worse yet. The movie ends with the unveiling of a giant golden statue of Kevin Costner, and then he sings the end-credits theme song! Rent it. I dare you.
Many of my all-time favorite bad movies are science fiction movies from the '50s and '60s, especially those involving giant mutated insects, like Beginning of the End and The Deadly Mantis and Earth Vs. The Spider (I know, arachnid, bugger off). And there's this show you probably all love called Mystery Science Theater 3000 in which three comedians in the form of a guy and two robots, their silhouettes obscuring the lower part of the screen, watch bad movies and crack jokes throughout. I hate this show. Not because it isn't funny; among the groaners are plenty of good jokes. I hate it because for me this is the worst possible way to enjoy movies this bad. If I'm going to sit down, be it with a group of drunken hilarious friends or all by myself late at night, and watch Attack of The Giant Leeches or Zero Hour! or Village of The Giants, that's all I want to watch. I want to bask in the glory of whatever mad idiocy these moviemakers are up to. The few times I've sat through entire MST3K presentations, I constantly find myself thinking, "Down in front! I can't see everything!" and "Shut the fuck up, I'm trying to hear this amazing dialogue!"
I mean yes, these guys are doing the Lord's work by bringing obscure movies to a wider audience, and I have no doubt that they do it out of sincere love, or else why spend so much time watching them, yet the show is nothing but mockery. Which fine, they're eminently mockable. But somehow this rubs me the wrong way. I think terrible movies at least deserve our honest attention before we start throwing tomatoes. I recently watched the sole directorial effort of famed opening credits designer Saul Bass, Phase IV, about super-intelligent ants preparing humanity for the next step in evolution, and I can't imagine getting anything out of it with MST3K doing their thing on it, which they did. The long, beautifully surreal sequences of ants enacting their plans would be ruined with a bunch of hams cracking jokes. Yes, it's a bad movie—remarkably, uniquely bad—but it's more fascinating than anything I've seen in a theater lately. And to think it orignally had a long, freaky ending the studio cut out! Read about it here. I'd kill to see that.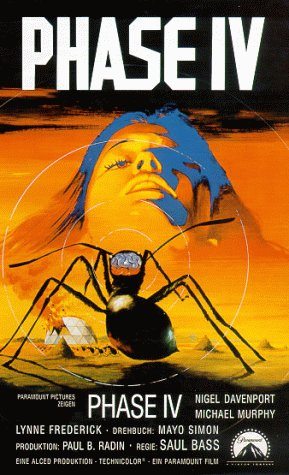 Which what I'm getting at here is that I love these movies. I love watching them as much as I love watching the greats. It's a different sort of pleasure, to be sure. One doesn't throw on a double bill of Doctor Detroit and Modern Problems and expect to be wowed by composition and the subtleties of lighting. Yet what kind of hateful depressive wouldn't want to watch that double bill with me? Here in San Francisco a Mr. Jesse Hawthorne Ficks puts on a monthly triple bill at the Castro Theatre, dubbed Midnites For Maniacs, of overlooked, underappreciated, sometimes outrageously bad (and sometimes undisputably brilliant and beloved) movies, mostly from the '80s, but with other decades also thrown in the mix. He does not screen them to be mocked. They are screened to be loved. In August he'll be including Roller Boogie and Xanadu. Good movies? Oh, hell no. Will I be there? Oh, hell yes.