By the time you read this post, I will be dead. Or camping. Probably just camping, really, but who can say? I mean, when was the last time you heard from me? I could be dead. There's a giant fire in California, after all, and we're skirting it, risking our lives, to bring this investigation of what's on my Netflix queue to you.
Or in order to go camping, but let's not quibble.
We frequently tell you to go see films that we love. That's easy. We've seen said films and know that they will make your brains explode with glee. Harder—and perhaps more revealing—is explaining what's lined up for our own viewing pleasure.
Which old, forgotten gems have caught our attention? Which new releases didn't motivate me to make it to the theater but did entice me to open the mailbox? What favorites or mistily remembered films are we curious to screen again?
The answers to these questions are now before you. Here are the ten films at the top of my Netflix DVD queue and an explanation of why.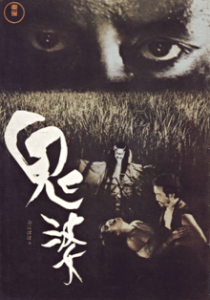 Onibaba: Often referred to as the creepiest film of all time, this Japanese picture is about a couple of 14th century women who kill soldiers to steal their goods. Atmospheric and dreamy, supposedly this one will scare the pants off me. That's cool. I'm going to take off my pants anyway. If I didn't get Onibaba from Netflix and have it staring at me from my coffee table, I'd probably never motivate to see it. God knows the wife won't watch it with me.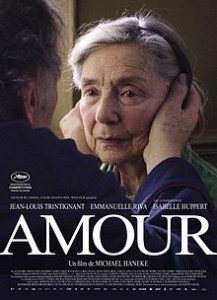 Amour: I've never seen a single film Michael Haneke has made. While Amour sounds pretty goddamned depressing, I can take it. Probably. This sounds like one of those films that you never want to watch and then when you do watch it you wonder why it took so long for you to watch it.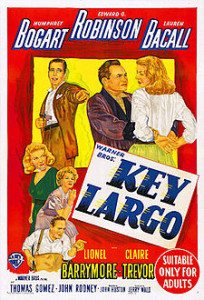 Key Largo: Honestly, this one shouldn't be on my queue. I've seen Key Largo, which is a great Bogart/Bacall noir that takes place during a hurricane in the Florida Keys. I put it on my queue because I was going to write a double feature about this and Cloudy with a Chance of Meatballs, but then I did something else instead. But now that it's on my queue, damned if I'll take it off. Bogart! Bacall! Edward G. Robinson! Directed by John Huston! If you decide to watch this, keep an ear out for Claire Trevor's musical number. Robinson makes her sing for a drink in the film and Huston tricked her into not getting any rehearsal. This is her first raw take and it's a doozy.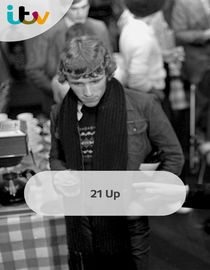 21 Up: I started watching Michael Apted's Up series of documentaries a few weeks ago. These films come every seven years, documenting the lives of the same people throughout each installment (with some no shows from year to year). Seven Up! was the first one and it focused on 14 seven-year olds in 1964. 56 Up just came out last year. In 2012, the kids were all 56; get it? The first two were fascinating and I was all psyched to watch them all, but then Netflix took them off instant streaming. I've been waiting for 21 Up to arrive for a month.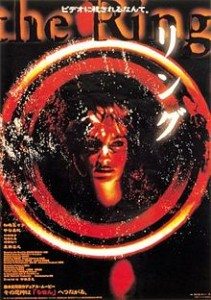 Ringu: The original Japanese film that was remade as The Ring (and rewritten by my friend Ehren Kruger). Is it scary? Is it interesting? People seem to say so. Are they right? I am dubious. I didn't think much of many of the horror films people were insisting I watch when I was binging on scary films last year. This is a relic of those days and it's been reliably getting bumped further and further down the queue as I add new stuff. It's quite possible it will actually arrive soon and then I will watch it. Or not.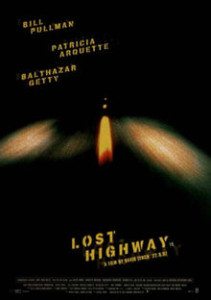 Lost Highway: After watching Mulholland Drive and listening to my brain rattle around my head like a loose marble for days, I figured I better have a squizz at Lost Highway. This David Lynch film is supposed to be even more obtuse and feverish and lots of people distinctly did not like it at all. Those sound like a couple of good reasons to watch it.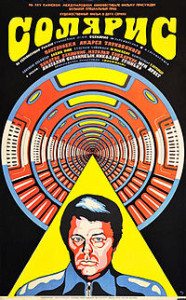 Solaris: I've seen the Steven Soderbergh remake of this Andrei Tarkovsky classic, which is itself a remake of a Russian television film based on Stanislav Lem's novel of the same name. I'm not the hugest Tarkovsky fan, but the man does know how to burn down a building. This sort of science fiction is appealing to me and who doesn't love a 165-minute Russian movie about astronauts having emotional crises? What? Well, I'm going to watch it anyway.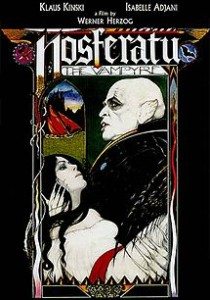 Nosteratu: Phantom Der Nacht: I cannot think of a single good reason why I have not watched Werner Herzog and Klaus Kinski's take on the legend of the vampyre Nosferatu yet. It's probably just like Twilight but with less pouting.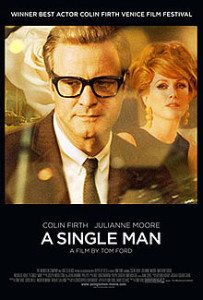 A Single Man: Will I ever watch this Tom Ford festival favorite, starring Colin Firth and Julianne Moore? Only if I don't pay attention to my queue and it gets shipped to me before I put something else ahead of it. I'm sure it's decent. I bet Colin Firth is great. I'm also reasonably sure it will not change my life in any way and it's unlikely it will inspire me to write anything.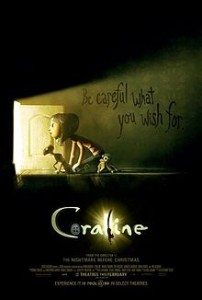 Coraline: It's pretty amazing how quickly my queue goes from stuff I'm ashamed to have never seen to stuff I'm fairly sure I'll never get around to watching. Coraline… I bet it's fun and has a great production design. Sometimes I just want to watch something entertaining and this could fit the bill. Like last night, when I made the mistake of watching Dredd. Talk about a film that reviews itself.
So. There you have it. Was this interesting? Should I do this again? Should I come back from my camping trip? Should I not be dead?
You tell me.