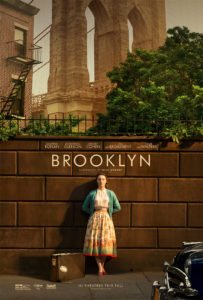 It is likely that someone told you that Brooklyn was a good movie. If not, please allow me to.
Brooklyn is a good movie.
Saoirise Ronan is exceptional as a young Irish immigrant, Eilis, trying to find her feet in pre-Mad Men New York. The tale — Nick Hornby's screenplay based on Colm Tóibín's novel — is as lovely and lilting as can be. Emory Cohen, playing the Italian love interest Anthony, is so utterly charming it hardly matters that he's a Russian Jew instead of Italian.
It is a pure film; one that works. It does not endeavor to perform feats of derring-do or to push boundaries, and that's its charm. It succeeds in taking a story many of us can relate to — that of the displaced person — and dropping us squarely in it, without any disconnection.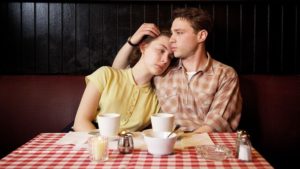 Familiar isn't bad; it's familiar — like the bedtime story you wanted to hear night after night so you could rest easy. Brooklyn walks you home safely through the tumult, saying nothing more extreme than 'It can be done.'
In these times, in which immigrants get unfairly blamed for much, it's healing to recall how new we all once were. These sorry men here, slurping soup at the church's free Christmas dinner, well, they built the Brooklyn Bridge. You know, the one that's the backdrop of all your Instagrams.
Don't be shy. Say thanks.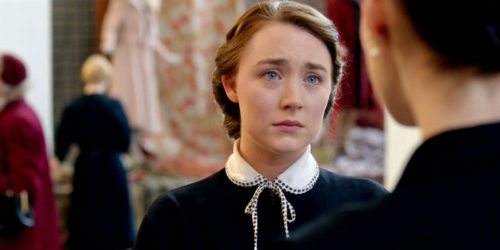 While I'd like to say I have more to say, that's all I've got. Picking apart the film feels as necessary and as helpful as picking apart the sweater your grandmother just knit you. I watched Brooklyn about a week ago. Thinking of it makes me smile still, but it made the Dr/Mrs blue.
She's an immigrant. For her, it made all the miles from home come into clear focus.