One of the inconcievably vast number of brain-rapingly awful things about Indiana Jones And The Kingdom of The Crystal Skull was Steven Spielberg's boring direction, evident in every boring frame he shot. Apparently impressed by Lucas's ability to direct three Star Wars movies without leaving his living room, he directed it, minus a few exteriors, from his living room. His total uninterest in the movie shone brightly in every scene.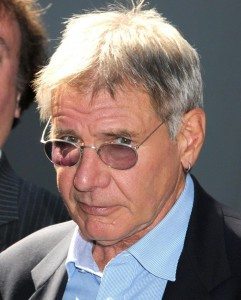 I chalked it up to this movie in particular. How could anyone care about another Indiana Jones movie? Much as we might wish Harrison Ford was young and gave a fuck about acting, he's not and he doesn't. He gave up giving fucks a long, long time ago, and Spielberg was right there with him, which was odd, since even in the worst Spielberg movies, i.e. most of them, one tends to be impressed with his skill at moving the camera, with the beauty of the images, with the one and only thing Spielberg has ever known and cared about: directing movies.
So I thought Spielberg's boredom was due to directing a script for a sequel he never wanted to make that read like a rejected episode of the X-Files. But it turns out the problem runs deeper. Spielberg has given up on movies altogether.
My evidence? Lincoln. If Spielberg cared even remotely about directing, this is a movie he would have cared about. It's written by a lauded playwright (Tony Kushner), based (however vaguely) on a monumental Lincoln history (Doris Goodwin's Team of Rivals), and deals with a Massively Important Historical Event, the passing of the 13th Amendment, abolishing slavery. And yet, despite all this, Lincoln is, to be kind, so bad that if there had been, say, a number of steak knives close at hand in the theater, I would have stabbed them into my eyeballs until I'd bled out and died.
You think I'm kidding? Fine. Go sit through all 150 minutes of Lincoln. I dare you.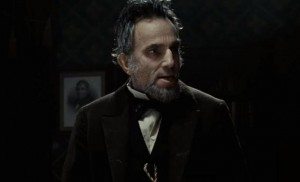 The movie plays like a History Channel special. From the opening scene, a couple minutes of Civil War fighting in a mud pit, I knew I was in trouble. It looked bad. Dreadful, even. Was this the same director and cinematographer (Janusz Kaminski) who'd shot soldiers storming the beach at Normandy? I didn't even like Saving Private Ryan, but those battle scenes were incredible. The brief fight that opens Lincoln would have sent me to the cable clicker had I come across it on the sofa at 3 a.m. I would have switched with glee to the scene in Star Trek: The Motion Picture where Kirk and Scotty get their first glimpse of the Enterprise (which I happened upon last night at 3 a.m. and couldn't turn away from. Which scene, if you're unfamiliar, lasts almost 10 minutes in what may be the most profoundly boring movie of all time. I suggest renting it immediately).
After that it's one monotonous scene after another. Kushner is a fancy-pants playwright? This is surprising. Looks to me like he's been studying up at the David Koepp School of Paint-By-Numbers Screenwriting, where every line of dialogue is expositional, where no one feels anything, they just make speeches telling us that they're feeling things. The movie is all speeches. Someone argues something, someone else argues the other side, then Lincoln tells a story of the time a man he once knew did that thing he did, and everyone nods sagely, because slavery is bad.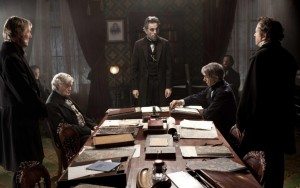 Yes. Slavery is bad. We can all agree on that. Those who don't aren't seeing this movie. They're busy trying to secede from the Union. So the story itself is as lazy as Spielberg's direction. It's the easiest sell in the world. The movie takes place over the brief period after Lincoln's re-election and prior to his inauguration, long after the Emancipation Proclamation. It was earlier in his presidency that he struggled with whether or not to make slavery an issue in the war. In this movie he wants to abolish slavery from the get-go. And yes, fine, he struggles with whether or not to delay a southern peace delegation to make sure the bill passes, but it's presented as a no-brainer. The actors are enacting history, they aren't living it.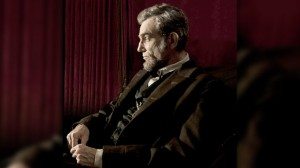 Is Daniel Day Lewis good? Let's just say the man is a tree who shits bears on the Pope. If you see what I mean. He's a freak of acting nature. In Lincoln he gives what I'll call a very thoughtful performance. Too bad it's this boring movie he gives it in. As much humanity as he gives his Lincoln, he still comes off something of an animatronic HistoryBot fulfilling his historical duty.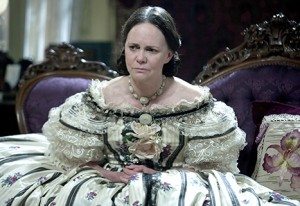 I'm not even going to start on poor Sally Field. She comes across as well as Karen Allen did in the Crystal Skull. It just feels embarassing to be watching her weirdly placed, stilted scenes. And James Spader looks like he ate a moose. Did he double in size since I last checked in? Okay, that was uncalled for. He was good. It's just that I spent the whole movie thinking, "Who's that actor? He looks like a fat James Spader." Sorry, James, if you're reading this, which you aren't, but who knows, someone else does, they see you at a party, they talk, it could happen.
Meanwhile, as I was saying, visually it's a mess. Since A.I. Spielberg has become increasingly obsessed with Kubrick's use in interiors of bright white light shining in from outside. In A.I. it was kind of cool, and appropriate, and Spielberg and Kaminski made it look good. In Lincoln, it's awful. It looks like they just wheeled some spotlights up behind all the windows. It's baffling. Harsh shadows are everywhere. Faces are blasted out. I have no idea what effect they were trying for. It feels like they weren't trying at all. The whole movie looks amatuerish. This isn't helped by the editing, sloppy and inconsistent, yet also done by a pro, Michael Kahn. Were all of these guys sleepwalking through this thing? Was it a rushed production? Or were they only following Spielberg's lead?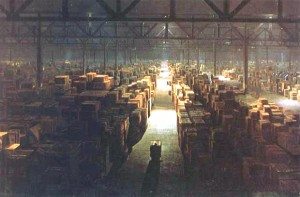 The ending is classic Spielberg. The days of Raiders are long, long gone. No Spielberg movie is allowed an ambiguous or, dare I say it, ominous ending. Lincoln's off to the theater, and he has a great last line, which I don't remember, but something like, "I hate to leave, I have so much left to do," and he walks down a long hallway away from us, watched by his kindly old black servant, and then is there a nice fade to black? No. There's a scene where his son learns he's been shot. A scene of Lincoln dead. And finally a flashback to Lincoln delivering his famed second inaugural. Gotta go out on a high note in a Spielberg flick.
And so. Lincoln is a rote feel-good movie, dull and uninspired, no better than 1941 or Hook, and in a way worse for its heavy-handed importance. Spielberg's one-time talents are nowhere to be found. If he's stopped caring about making movies, why is he still making them? Steven, my dear old friend, if you run into James Spader at a party and he tells you about a guy who told him about this post, please consider hanging up your movie-directing hat. You're not doing us any favors putting out clunkers like this, and you're not doing yourself any either. Well, aside from gorging on your millions and dancing in the shower of Oscars sure to rain down upon you. Other than that, however, there's no point. So cut it out.