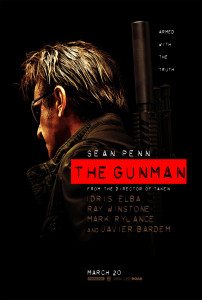 Sean Penn's latest, The Gunman, is like The Constant Gardener for people who don't like nice things.
When it's not being Bourne-style brutal, it's subjecting you to some of the dreariest exposition this side of your 7th grade science class filmstrips. This is a film that made me turn to my wife and ask politely that — no matter the circumstances — she resist the urge to sleep with anyone else on the day of my murder. The next day, sure. But while my blood is still on her clothes, I'd just feel better if she tried to get a good night sleep and maybe a shower.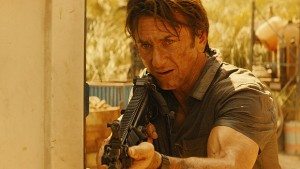 The Gunman is a tub of heavy-handed malarkey about corporate malfeasance in Africa as told through the eyes of a guy who shoots people for a living, and who is suffering from a debilitating brain cloud. It also is a film in which all action scenes occur in public places mysteriously devoid of people, or at least people who aren't deaf, but — surprisingly — not angry bulls. So I suppose The Gunman is like The Constant Gardener but with less Rachel Weisz, less John Le Carre subtle complexity, and more people being gored.
But that's just being gored digitally — by which I mean by means of digital computer graphics, not digitally as in 'with one's fingers', which, if Sean Penn could do that? Fair play.
He's gotten into fine shape for this part, but let's not over do it.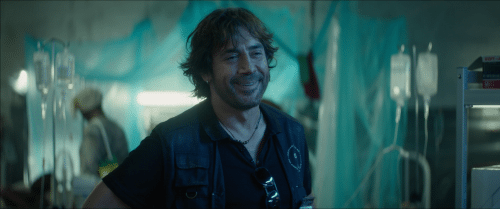 The Gunman's superb cast obviously owed Penn some serious favors. Idris Elba is barely in the film. Javier Bardem plays a drunk — I'd guess using method acting. Ray Winstone somehow beat out all other contenders to play Ray Winstone. Mark Rylance must have eaten Penn's children to owe him enough to take his thankless, bland part. And Jasmine Trinca, who plays the imperiled female, is, at best, age appropriate for Penn's love interest.
She's only 20 years younger than him, instead of 40.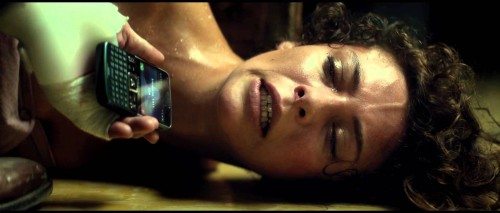 Sean Penn as the titular gunman is as wise a choice of action hero as Mike Dukakis. He looks plenty buff, but can't pull off vicious any better than I could.
The Gunman is directed by Pierre Morel as if we won't recall that his forte is films in which Liam Neeson or Jason Statham pull out people's eyes for fun. This one, see: it's important. Or at least it's important if you haven't seen The Constant Gardener.