I've been thinking about backstory, thanks to the Evil One's Spiderman post, in which he points out what should be to all sentient beings blindingly obvious, that no one on planet Earth needs to see another movie about how Spiderman became Spiderman. He was bitten by a radioactive spider. Case closed. How much more beating can this dead horse take? According to Columbia Pictures, another two hours and sixteen minutes worth. Why? What is it about bringing backstory into the foreground of movies that's so attractive to filmmakers? Two reasons. One, it satiates what I will argue is an imaginary audience need, and two, it's easy.
Look at Batman Begins. It's literally two hours and ten minutes of backstory. It ends with Batman having become Batman. Finally! Mysteriously, this is seen as necessary, as though an audience not shown a character's entire life history won't care about them. This is not to say that Batman Begins is bad. Not entirely, anyway. Nolan is talented and smart, if utterly lacking in subtlety and emotion. He fills the movie with compelling visuals and gives it a suitably dark and scary vibe. But my first thought when it ended was, "Whew! Got that over with. Now we can get to an actual Batman movie."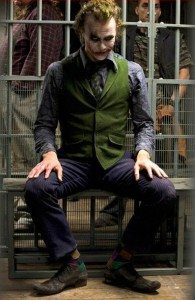 Which that's what the sequel is. Only it shouldn't have been. A sequel, I mean. It should have come first.
Here's an experiment. Imagine you've never seen Batman Begins. Imagine you've never seen any Batman movie. Imagine further that you're only vaguely aware of this superhero named Batman who dresses like a bat and fights crime. Now imagine watching The Dark Knight. Would you be confused? Would nothing make sense? Would you spend the whole movie thinking, "But what about his childhood? What were his parents like? Why bats? Why not Frogman? Frogs are cool. Criminals could lick him and suffer debilitating hallucinogenic visions! How come he's so good at fighting? Who did he train with? How did he learn to conquer the fear that gnaws like so many hellish demons at the hearts of all humankind?" No, you would not. You would instead watch a movie about interesting characters doing things. That's what movies are, that's all they need to be, that's all any drama needs to be: characters doing things.
I mean Christ, they say it right there in Batman Begins! In what must be the most emotionally blank moment in the movie, Rachel, seeing Bruce, her childhood love, for the first time since his return from presumed death, instead of showing even a hint of emotion, decides to lay some heady thematic juju on him and says, "It's not who you are underneath, it's what you do that defines you." Exactly! Thank you. Forget about Batman, this line explains precisely what it is that makes characters interesting. It's what they do.
I know, origin stories are the bread and butter of comic books. We all want to know how the superhero came to be the superhero. Only do we really? I think we think we want to know, because being humans we're incurably curious, but to what end? Try another experiment. Imagine you're actually living in the world where suddenly Spiderman appears. You and a friend see him swinging around fighting a giant lizard on a building.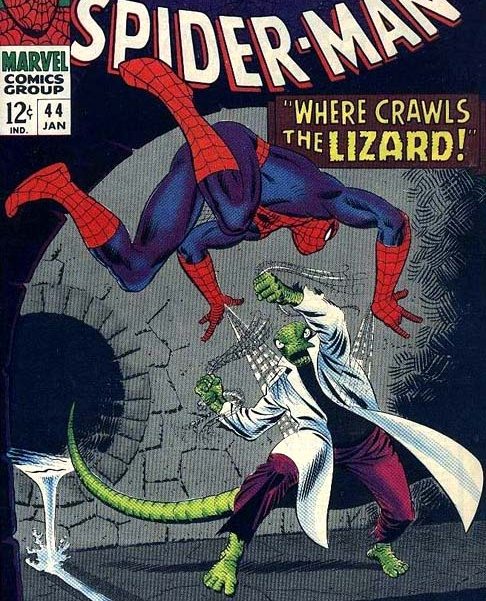 You: Holy shit! What the FUCK?! Do you fucking SEE that?! Jesus fucking Christ! What the fuck is that!?
Friend: Who, the guy in tights? That's Spiderman. Dude was all over the news last night.
You: Spiderman? But I mean—fuck! He's all like sticking to that building! He's shooting webs from his fucking hands, man! He's super-duper strong! He's whipping that giant lizard man's ASS! Oh my god! Everything we thought we knew about reality is WRONG! Up is down! Left is right! Dogs and cats, living together! How is it possible? Why? WHY?!
Friend: Chill, man. He used to be like this regular nerdy kid. Only then a radioactive spider bit him.
You: Radioactive spider bite, you say? Well, that explains things. Cool. Let's get some lunch.
So there we have it: the explanation explains everything by explaining nothing. And it's designed to do just that. That's the thing. It's that simple. It's not supposed to be some vast, complicated, hours long exegesis. He's a superhero. In a comic. He has powers. How'd he get them? Radioactive spider. Gamma rays. Cosmic rays. Born to a fish lady in Atlantis. Talks to the ants. Bitter about dead parents. Bitter about adamantium skeleton. Simple explanations are all we need.
But what about a comic book superhero fewer people know about? Like Iron Man? Or one almost no one knows about, like The Flaming Carrot? (Which by the way, where the fuck is my Flaming Carrot movie?) If a movie is made about them, certainly we need to hear their backstories. Don't we?
No! Stop saying that! Pay attention. If we're shown a guy in a crazy metal suit that fucking flies, and he's zipping around the world kicking bad-guy ass, then we're going to be interested in what that guy does next regardless of how he came to find such a swell metal costume. And if a weird dude with flippers on his feet and a burning carrot for a head tools around in fast cars with fast women fighting even weirder dudes for the good of humankind, we don't need to know about the time his drunken father beat him with a giant carrot. If in fact that's The Flaming Carrot's origin. Which I'm sure it isn't. But who cares?
I don't read comics much, I'm too busy watching movies, but I saw this recent Superman comic called All Star Superman, and the first three pages constitute the single best telling of a super-hero origin story I've ever seen, anywhere, in any form. Here it is: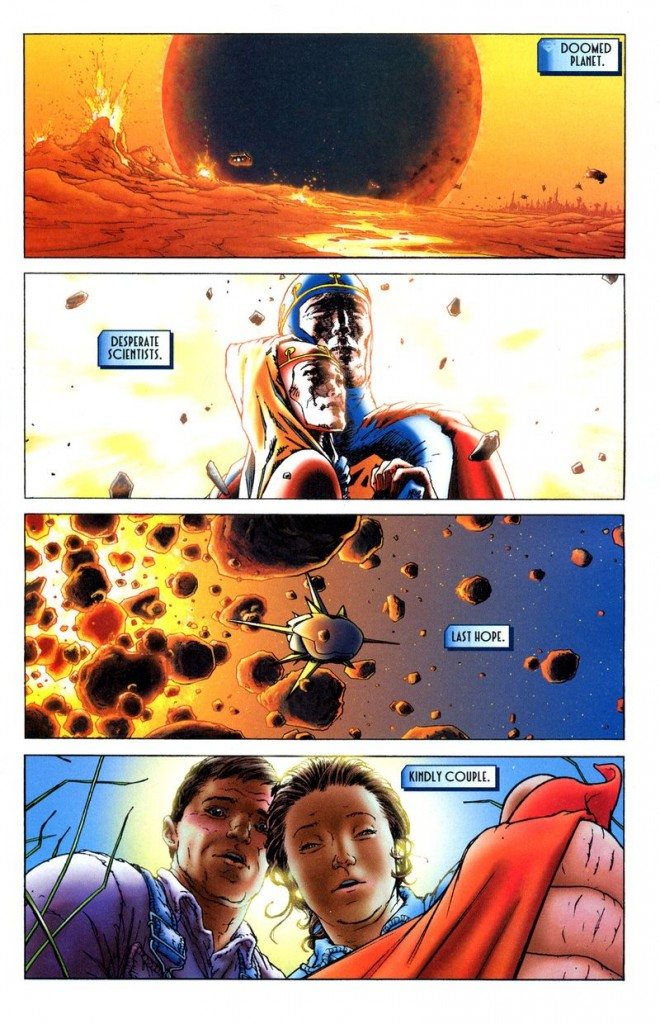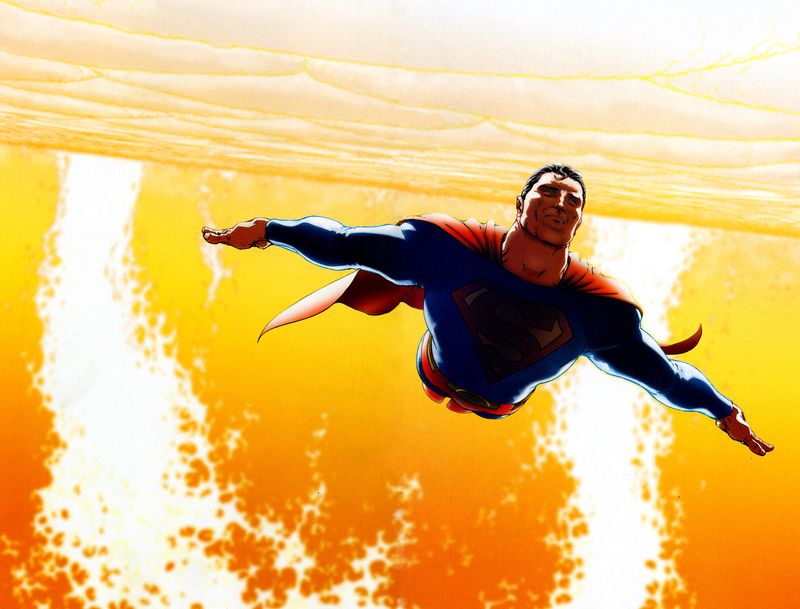 How brilliant is that? Doomed planet. Desperate scientists. Last Hope. Kindly Couple. FUCKING SUPERMAN. And now, on with the story!
Knowing the full story of how a character came to be who they are is not a movie. It's information we don't need. We think we do. Filmmakers assume it must be so. But it simply isn't the case.
The other reason Hollywood loves telling superhero origin stories is that it's easy. Not easy to make them good, because they suck, all of them. Easy to do. It's how writers naturally build characters. They think up backstories for their characters, where they grew up, who their parents were, how they got laid by that cheerleader in the girl's bathroom after the big game. Just take a look at my Supreme Being bio: that shit is fun and easy to write. And because they (writers) have written what to them are many pages of fascinating and meaningful incidents, they start believing an audience needs to see it played out to, you know, get the character. It's because everyone in Hollywood has spent their entire lives in therapy, trying desperately to understand themselves through the secrets of their childhoods, hoping they'll unearth in the deep snows of the past a sled named Rosebud. They think this is how you come to know people, by studying who they were in minute, crushing detail. Unfortunately, nothing could be less true for a movie. In a movie, all we need to see is someone doing something, and we're hooked.
Here's a movie that shows both how simply watching characters act compels us to keep watching, and how backstory may be woven into the fabric of the story. If a superhero movie used this as a model, it would be called an act of genius. The movie: Dog Day Afternoon. Haven't seen it? I'll wait.
Fucking amazing, right? I know. How come no one makes movies like that anymore?
We start with a bank and three guys in a car outside it. They rush in waving guns, they're robbing it, and they don't look too professional. In fact the youngest guy says he can't do it and leaves. He has to be talked out of taking the car because hey, we're robbing a bank here, we need the getaway car.
We're left with Sonny and Sal in the bank. They've never done this before. Sonny is doing his damnedest to make things go smoothly. But the robbery in progress is spotted, the cops surround the place, it's a stand-off. Now, do we need to hear about Sonny's childhood? Or Sal's? No. We're fascinated by what they're doing. They're stuck in the bank. They've got hostages. They're surrounded. What will they do? How will they get out?  That's all we want to know. That's all we need to know.
Then, deep into the movie, Sonny tells the cops he wants to talk to his wife. They find her, an obese women with a bunch of screaming kids, only that's not the wife he meant. He meant his other wife, Leon, brought in from the psych ward at Bellevue, whose desired sex-change operation Sonny intended to pay for with the spoils of the robbery.
Now that's backstory gold! We've lived with this character for so long we forgot we even wanted to know why he was robbing the bank. And we learn it in a way demanded of by character. Sonny is arranging to get a plane to fly him out of the country and he wants to take Leon with him. In other words, we have to learn about this facet of who he is for the story to unfold. Their scene talking on the phone is simply one of the best ever filmed. It works because we already know Sonny. We know him through what he's done and how he's gone about doing it.
Would this have worked at the start of the film? What if we'd had to endure twenty-five minutes of Sonny's life at home, his secret life with Leon, Sal's background, etc. and so on, until finally, once we fully understood who they were and why they were robbing the bank, they actually went about robbing the bank? We would have said: start the fucking movie already!
In superhero movies it's not twenty-five minutes. It's an hour, an hour and a half, or lately the whole damn movie. But we've conned ourselved into thinking that for these kinds of movies it's necessary. It isn't.
Peter Parker swings around fighting crime. An evil supervillain is at large. Peter loves a girl. Two thirds of the way through, he reveals who he is to the girl, and tells her, maybe with a few minutes of flashback, how he came to be who he is. That's all the backstory any superhero movie needs. It's backstory motivated by the story and by the character.
Look at Alien. A ship flies quietly through space when suddenly its computer systems come to life, its lights turn on, its sleeping passengers are awoken, all because of a beacon sounding on a nearby planet. No backstory, no lead-in, it just starts. And do we ever learn a single thing about Sigourney Weaver's character Ripley? Nope. Not a word. We simply watch her act. All we learn about everyone on that ship comes from watching how they behave.
A last example of misused backstory, a movie much loved, but so it goes: Pixar's Up. Me, I didn't like it so much. Yes, it looked great—I love a visual nod to The Lost World as much as the next stop-motion fanatic—but the story and characters never cohered into anything meaningful for me. People who love the movie have told me that the opening segment, a ten minute (maybe less? It felt like ten) sequence showing the life history of our hero, Carl, is their favorite part. And this is Pixar, they know how to tell a story (usually), so it's a very sweet and funny sequence. The thing is, it's all backstory. It's a mini-movie to watch before the actual movie starts.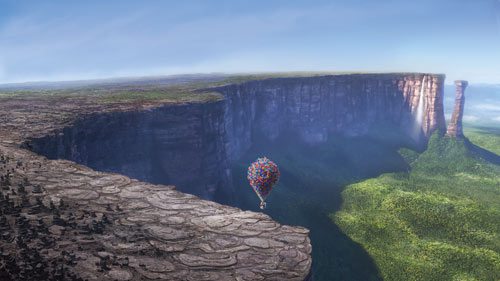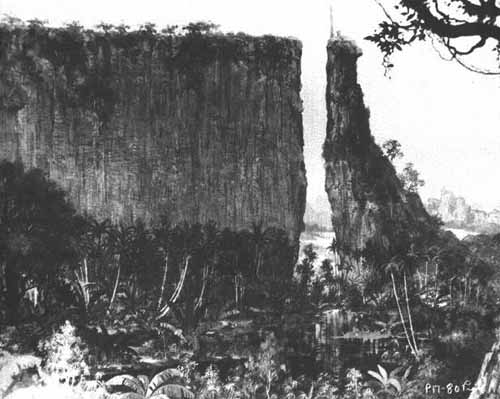 Why not begin at the beginning, with old Carl about to have his house demolished only to launch it on a mad trip into the sky with a thousand balloons? Is this not interesting? Of course it is! It's weird and different and totally compelling. This strange kid ends up with him, they zip away into the clouds, this is great stuff. We in the audience would be marveling at it and asking the best of all questions: why are they doing this? What's going to happen next?
As for the lovely opening sequence, there's no need to lose it. It would work perfectly as a reveal later in the movie, at the point when the mystery of what Carl is up to has been stretched as far as possible, when a character in the movie (and by extension we in the audience) finally needs to know what's driving him.
I think Pixar put this piece at the outset out of fear. Fear that their story was a little too unusual for audiences. Why is that old man flying his house away? they feared people would ask. Even at lauded studios like Pixar, the rule of thumb is: explain everything at every moment in totality to insure that no one in the audience for so much as a single second questions what they're watching.
We have been fooled into thinking origin stories are needed in superhero movies, so much so that we even have a special name for them: yeah, just that, origin stories. All they are is backstory, character bios, with a pretty new name. We don't need these stories repeated in movie after movie, reboot after reboot. We don't even need them the first time. We only need characters who act. That's enough.