Spring is here and that means it's time to watch a mess of films that you never heard of and which you'll likely never get another chance to see projected again. The San Francisco International Film Festival is about to kick off its 57th year, running from April 24th to May 8th, and tickets are already on sale. Go buy some.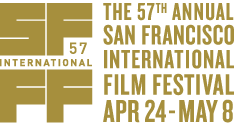 Your best bet is to read the full guide of films over a few beers and pick the ones that speak to you. Your second best bet is to read about the ones that speak to me and go to all of those. I have excellent taste and reasonable luck picking festival films.
But that's the great thing about festival films! You never know, even if you're a film blogger, what's going to be surprisingly excellent (or, alas, a stinker). This year's San Francisco International Film Festival will, as normal, screen a ton of films from around the globe, many from first time filmmakers. Some of these films will get distribution and run through theaters later this or next year; others won't even find their way to Netflix — and that will depend on what's marketable, not on what's brilliant.
The SFIFF also features screenings of classic films and special events. This year's Founder's Director Award is going to Richard Linklater (Dazed & Confused, Before Sunrise), and they're screening his new film Boyhood — a film shot over 12 years, following the growth of a boy who was six when they started. Opening night is Hossein Amini's The Two Faces of January, an adaptation of a Patricia Highsmith novel (The Talented Mr. Ripley).
Below are a dozen films that I'm intrigued by. Some I've read reviews of from other festival showings, but others just sound worth watching. We'll do what we can to post reviews in time for you to still make screenings, but tickets sell out.

Who wouldn't want to watch a Costa Rican film about a security guard who tumbles for his fighting cock? Described as 'quixotic' and 'subtle, absurdist', this is a debut feature from Neto Villalobos starring no one you've heard of and a rooster.

(Ex-Soviet) Georgian loser Sandro is lousy with the ladies, until he meets a former student's mother — and her ex-con husband. This one won a special jury prize at the Abu Dhabi Film Fest. It sounds wry, insightful, and human.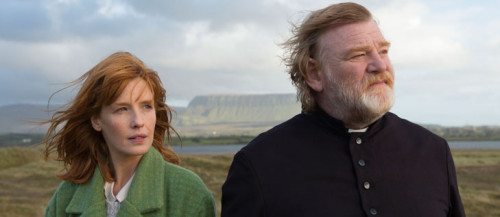 Did you see John Michael McDonagh's The Guard? I did. Brendon Gleeson and Don Cheedle in buddy cop film for Irish nutters. This is McDonagh and Gleeson reunited for a story about a priest and the confessor who tells him that he's going to murder him in a week. Seriously black comedy featuring Dylan Moran and M. Emmet Walsh.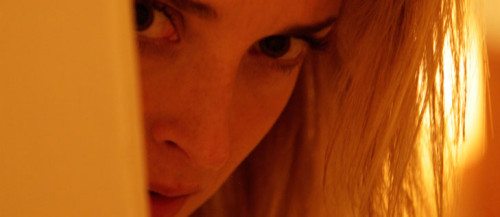 We've all been to bad dinner parties. This one goes sci-fi when a comet causes chaos. Said to be twisty and clever, a la Primer and The Twilight Zone, the mostly improvised script picked up prizes at Fantastic Fest and elsewhere.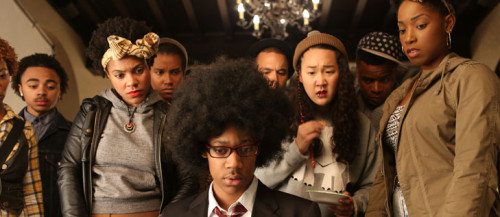 I'll let the SFIFF's David Fear sell this one: "Writer-director Justin Simien's social satire delights in setting up recognizable stereotypes—the dogmatic activist, the bourgie buppie, the Afro homo boho and the crass white bro—and then knocking them down like bowling pins. A biting look at higher-education hypocrisy and racial politics in the 'post-racial' world of Obama's America."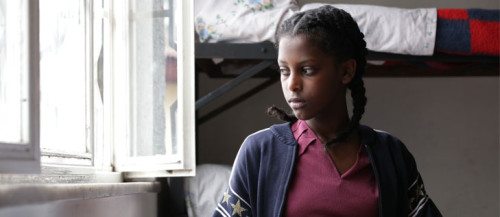 Forced marriage and legal firestorms amid Ethiopia's gorgeous geographic and cultural landscapes — sounds like a winner. Based on a true story, and winner of audience awards at Sundance and Berlin, this sounds like the film Steven Spielberg wishes he could make.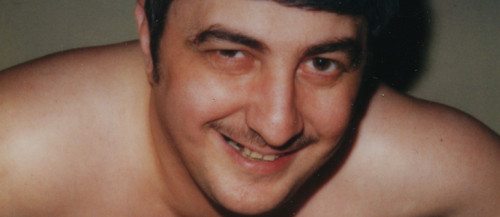 Dog Day Afternoon is one of my favorite films. This documentary investigates the true story of John Wojtowicz, the man who Al Pacino's Sonny is based on. Can such a strange story be true?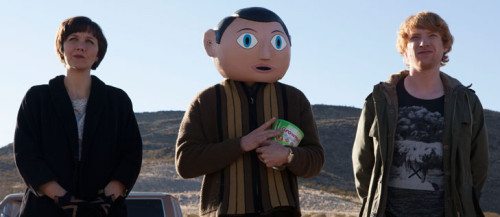 This one will get distribution, but some films are too weird to wait for. Come see Michael Fassbender act an entire film from within a giant fiberglass head as Frank, lead singer of avant-garde rock band 'The Soronprfbs.' They're gonna be huge.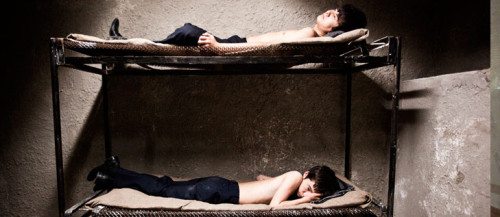 I don't see many Kazakh films. Seems a pity. This one is about high school social structures in a vein that sounds like Lord of the Flies meets The Wasp Factory. Frankly, they had me at 'design(ing) miniature electric chairs for torturing cockroaches.'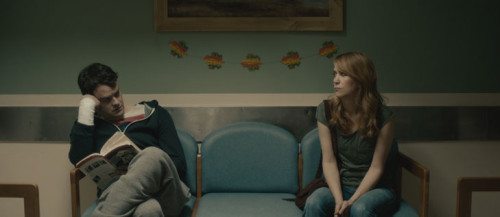 Yeah. I know. This one will also get distribution. But Kristen Wiig and Bill Hader are supposed to be dramatically hi-larious in this tale about estranged siblings trying to keep their closet skeletons organized. It's been a fave at all the festivals and it'll sell out.

The fact that I can't think of any other combination Greek tragedy / westerns is pitiable and all the reason I need to see this film. Set in modern austerity-era Greece, this film pits a heroine named Antigone against the local scrap yard boss. Gunfight at the Omega Kappa Corral?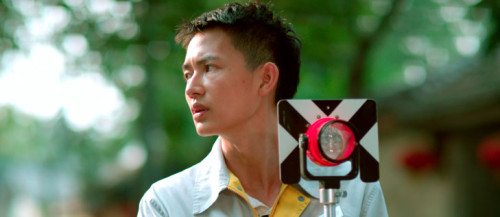 Chinese neo-noir? Sold. A survey engineer sees the world through his electronics, until he finds a 'trap street' — a location that doesn't register in the system — and the fetching woman who lives there. Government surveillance, simple mistakes, and technological overload all sound good to me.