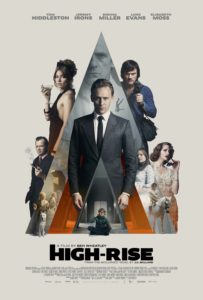 I have been, for the past week, attempting to write something about Ben Wheatley's latest film, High Rise, an adaptation of the J.G. Ballard novel of the same name. I sit before the keys, thinking about Babel (god no, not the Iñárritu film), and imposing edifices, and complicated, crumbling architecture.
All of these things are stacked, one upon the other, in High Rise. It is a Jenga tower of a film, pushed as close to toppling as one's sense of anxiety allows. There is method to it, but the method is insane. There is design throughout, but one designed to fail. Gleefully, anarchically, inevitably High Rise will welcome you, its newest tenant.
And then, out from underneath you, it will collapse as surely as capitalism.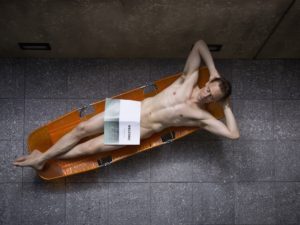 You will understand, as does Tom Hiddleston's Dr. Robert Liang, and feel at home. Or you will not, like many others, and throw yourself off a top floor — that is, if no one beats you to the task.
High Rise is a film that deserves to be rewatched, though you likely won't be overjoyed at the prospect. It is an experience for a big screen with open eyes and a head full of intoxicants. It is a bad trip and a tightrope walk and a molotov cocktail, served up with an olive and a canapé.
I either loved it or didn't understand it or feel sick or am finally, just now, able to see the world in all its gristly glory.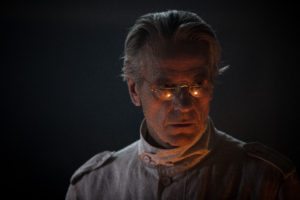 Watch Liang move into a new modern apartment tower, one designed by architect Anthony Royal (Jeremy Irons) to be ultra luxurious and self-contained in a paradoxically timeless 1970s style. There, the doctor slips into the building's class system — the 1% towards the top and the lowly middle class documentarians and, ugh, families, towards the bottom. As he mingles unwisely across floors with social butterfly Charlotte (Sienna Miller) and some aspiring residents of the lower ranks — Richard Wilder (Luke Evans) and his overly pregnant wife Helen (Elisabeth Moss) — everything comes unglued, socially and cinematically.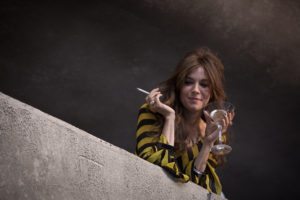 Ballard's novel, as translated by screenwriter Amy Jump, gets vicious with the illusions of polite society. Class warfare is no turn of phrase in High Rise; it is, be warned, a dog eat dog film. As etiquette breaks down, so does the building and so do the conventions of cinema, twisted with sadism and mad skill by Wheatley.
Will you enjoy this? Will you follow along? Will you survive? Perhaps, is the answer.
Critics in Britain, where the film opened a while back, have been of many minds, which is apt for a schizophrenic film such as this. High Rise was not made to entertain you grungy, popcorn feasting masses. It is elite. It is a luxury good, stamped with Wheatley's brand of distinction. It is a shoe which will look fabulous on your bloody blistered foot.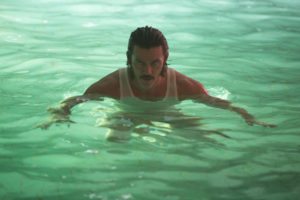 Ben Wheatley is just that sort. If you're glad you watched Kill List or found Sightseers hilarious or can't wait until they screen A Field in England in IMAX, then yes: High Rise is for you.
If you're expecting Captain America: Civil War to be a powerful tale with deep social implications, perhaps give this picture a miss. It occupies a floor so elevated that vertigo is not only likely, it's intentional.
The film's cast is exceptional, except when you can't keep them straight. Characters clamber over one another, pushing their resemblance into each other's faces. They blend into a podge of type. They emerge from the muck to howl on cue, or to catch a bruise, or simply to be what they cannot help not being. This disorientation is accentuated by Laurie Rose's nasty cool cinematography, which traps you within the high rise's walls like something out of Poe.
Can you get out? Do you want to? Speaking personally, I'm still unsure. Perhaps it would be best, kind sirs and madams, if you'd just wall me up here where I sit, before the keys.
Just, before you put in that last brick, toss in a few Wheatley films. And a jar of cocktail onions.